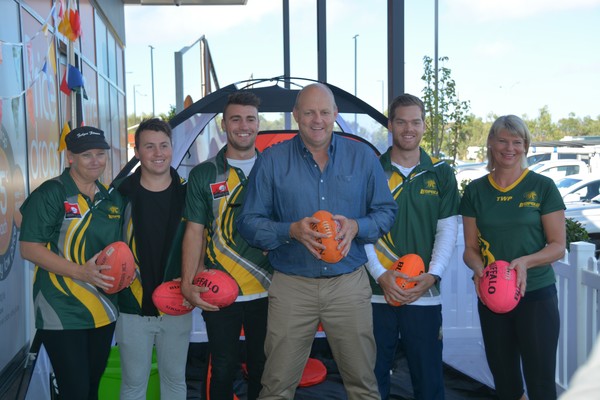 Leopold's brand new shopping mall opened on Thursday 23 March to much fanfare.
Gateway Plaza was officially opened by former Geelong Football Club star Bill Brownless with fun and activites going on for four days.
More than 60 business have set up shop in the precinct, giving Leopold and northern Bellarine residents their own shopping centre.
Curious shopgoers were there en masse at the official opening.
Brownless took charge of a handball competition run in conjunction with Leopold Football/Netball Club.
Chefs Julie Goodwin and Adam Liaw ran cooking demonstrations while the Mik Maks, Angry Birds and Dora the Explorer entertained the kids.
Local musicians played at various venues throughout the centre to the toe-tapping enjoyment of onlookers.
Gateway Plaza is an $85 million redevelopment.