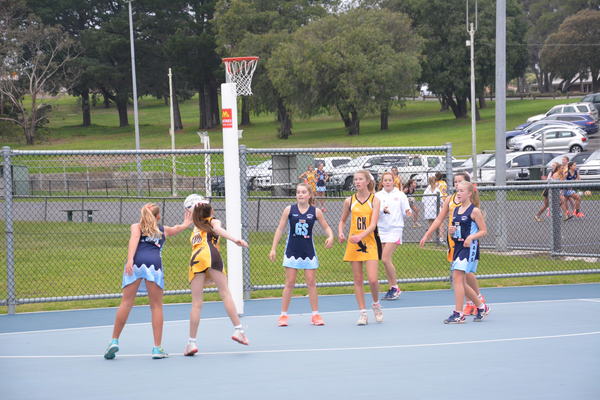 Drysdale's Premier Division netball side sits in eighth position on the ladder for season 2017.
With two wins, the Hawks are three games plus percentage outside the top four.
Rivals Portarlington are in sixth spot, only percentage outside the top four.
Drysdale suffered a massive 71 to 28 loss to Barwon Heads on the weekend, while the Demons lost 37 to 54 to Modewarre.
In Division One, Drysdale is only percentage outside the four while Port sits in ninth spot and is probably out of the race for a finals berth.
Drysdale lost 33 to 68 to the Heads with Chloe Davis doing her best.
In Division Two, Drysdale lost a close one 24 to 28 with Holly Roskosch playing well. The Hawks are seventh on the ladder.
Port lost 12 to 27 against Modda and is sitting in tenth position.
Drysdale lost to Barwon Heads 21 to 25 in Division Three with the scores tied at three-quarter time. Stephanie O'Dowd and Keeley Taylor were valiant for the home team.
Port suffered a 9 to 33 loss to Modewarre. Both sides have some work to do to play finals netball, with only Newcomb below them on the ladder.