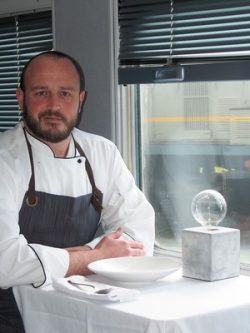 By Justin Flynn
One of regional Victoria's most awarded chefs has stepped on board as head chef on The Q Train – a casual dining experience restaurant on wheels, running between Queenscliff and Drysdale, on the picturesque Bellarine Peninsula.
Greg Egan won three consecutive Golden Plate Awards – 2013, 2014 and 2015 as Head Chef at the Brougham Arms, Bendigo – testament to the pride Greg takes in his work.
"The whole concept of The Q Train provides a once-in-a-lifetime opportunity to oversee a brand new degustation menu, while working with our local producers and suppliers," Greg said.
The Q Train offers a unique dining experience and is expected to be up and rolling by spring, serving fine food produce four evenings a week. Greg and the team look forward to welcoming locals and tourists to a memorable foodie experience.