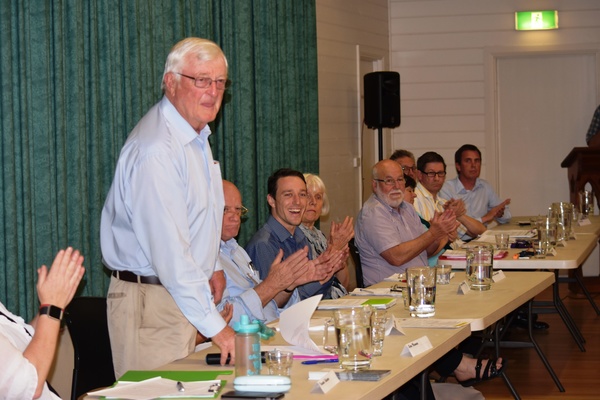 Bellarine Ward candidates for the City of Greater Geelong Council election attended a forum in Drysdale this week.
Passionate locals from the Drysdale and Clifton Springs region attended the forum at the St James Church Hall.
Up to 100 people were in attendance with 11 of the 13 Bellarine Ward candidates attending. Art Sims and Trent Sullivan were absent.
Candidates were given five minutes to introduce themselves and address three set questions.
The main issue discussed was the concern of development on the Bellarine, forum facilitator Doug Carson said.
"Rather than just having a new housing development, the people from the floor wanted developers to start looking at places that already had the space," Mr Carson said.
Several sites were raised that already had wide open spaces, such as Corio and Norlane.
"Most people just wanted to know what are you going to do for us?," Mr Carson said.
"Most felt they were forgotten about by City Hall."
Postal votes for the election close Friday 27 October.