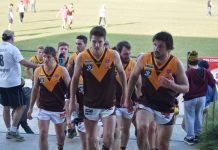 By Mark Heenan Drysdale breathed new life into its 2018 BFL season upstaging an inaccurate Ocean Grove by 13 points at Ray Menzies...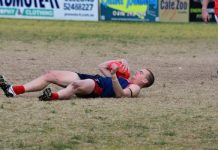 Drysdale suffered a heartbreaking one-point loss to Queenscliff on Saturday. In a low-scoring encounter, the Coutas prevailed 7.12 (54) to 7.11 (53). The Hawks have been...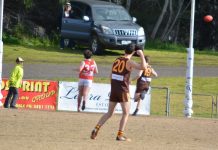 Drysdale's Colts Division 3 sits on top of the ladder with 12 wins. On Saturday the young Hawks demolished Queenscliff by 47 points with Niall...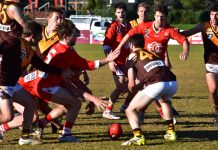 By Mark Heenan An inspired Drysdale upstaged Bellarine rivals Ocean Grove by 60 points at Ray Menzies Memorial Oval on Saturday 1 July. It was the...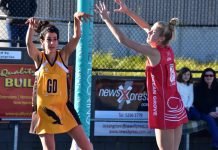 Drysdale lost its Premier Division netball game against Ocean Grove on Saturday. Scores were level at the first break and only four goals separated the...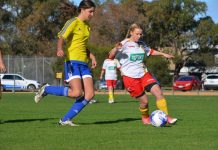 The 2017 soccer season is flying by as we tick over the halfway point of the season. The Drysdale senior women's teams are leading the...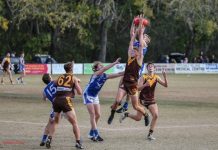 Drysdale almost pulled off the upset of the Bellarine Football League season with a superb effort against undefeated side Barwon Heads. The Hawks led by...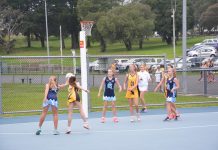 Drysdale's Premier Division netball side sits in eighth position on the ladder for season 2017. With two wins, the Hawks are three games plus percentage...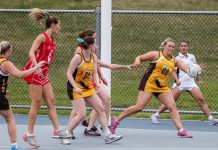 Drysdale and Portarlington suffered losses in their respective Bellarine Netball League Premier Division games on the weekend. Port is in fifth spot on the ladder,...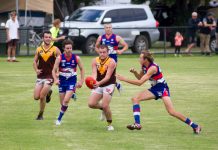 Drysdale's season is on the brink of disaster after a third straight loss. The Hawks were sitting on the bottom of the ladder after three...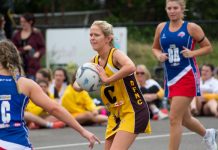 Drysdale won its first game of the new Premier Division Dow Cup with a 12-goal win against Queenscliff in round three. The northern Bellarine's two...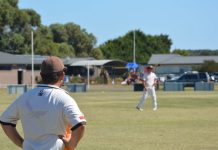 Drysdale's bid for a Bellarine Peninsula Cricket Association D Grade premiership fell at the final hurdle to the hands of Collendina on Saturday 18...