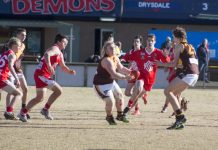 By Mark Heenan DRYSDALE under-18 Colts 2 season came to an end with a narrow loss against Ocean Grove 2 in their Division 4 knockout...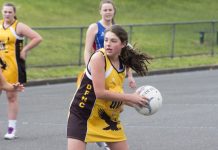 DRYSDALE'S Under 19 netball side will contest the finals this season. The Hawks are in second place with one game to play and are assured...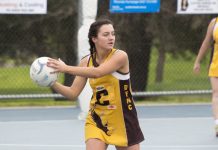 DRYSDALE consolidated its place in the A Grade netball top four with a win against Newcomb on Saturday. The Hawks are one game clear of...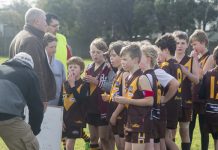 DRYSDALE'S Under 16 team had a tough day at the office against Bannockburn on the weekend. The young Hawks went down by 78 points after...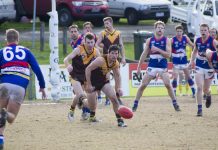 By MARK HEENAN PREMIERSHIP contenders Queenscliff delivered an ominous warning ahead of the BFL finals with a convincing 83-point win over Drysdale at Mortimer Oval...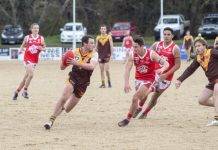 MORTIMER Oval will host this year's Bellarine Football League grand final. Drysdale will host the event for the first since in four years. It will...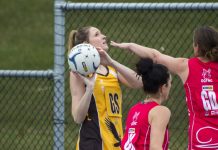 TORQUAY scored a convincing win against Drysdale in the A Grade netball game on Saturday. The Tigers won by 19 goals despite the best efforts...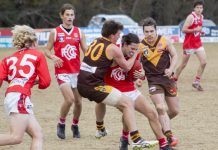 OCEAN Grove defeated Drysdale in a high-standard round 8 Colts game on Saturday 26 June. Just 16 points separated the two sides at the final...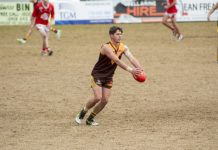 By MARK HEENAN DRYSDALE coach Wade Chapman says the improvement in his young playing group has far more importance than the club's finals hopes in...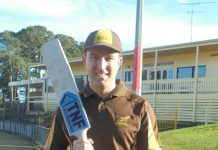 By JUSTIN FLYNN Nick Hallam will take over the reins as captain/coach of Drysdale Cricket Club this season. The 31-year-old replaces Darren Cameron as coach and...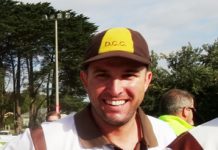 GUN batsman Nick Hallam will replace premiership coach Shane Cutajar at the helm of Drysdale Cricket Club this season. Hallam made 483 runs in all...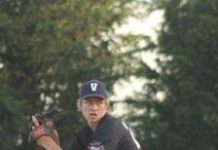 A NUMBER of students at Saint Ignatius College are currently competing at the elite level of their varied sports. Kal Rawson (11 Sanchez) Canoe Polo:...