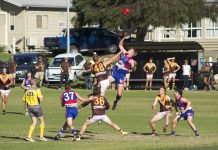 THE Hawks' giant-killing run came to an end after BFL ladder leader Queenscliff toppled Drysdale by 57 points on 14 May. Drysdale, which...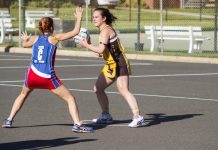 DRYSDALE is knocking on the door of the Bellarine Netball League A Grade finals after knocking off Queenscliff in a dominant display. The Hawks led...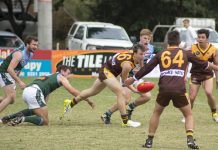 DRYSDALE produced arguably the upset of 2016 when it upstaged BFL reigning premier Geelong Amateur on Saturday 16 April. The home side went into the...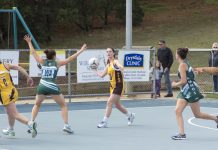 DRYSDALE is knocking on the door of the top four of the Bellarine Netball League despite losing to Geelong Amateur in the A Grade...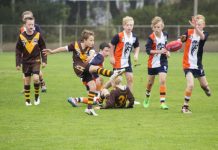 DRYSDALE Humphrey under-12s enjoyed a big win against Ocean Grove Collendina Cobras Orange. The young Hawks won 16.18 to 1.0. Drysdale Taylor lost to Lara...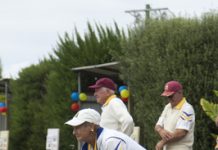 DRYSDALE won the Division 5 Geelong Bowls Region premiership, defeating near neighbours St Leonards by 28 shots at Highton. St Leonards finished the season on...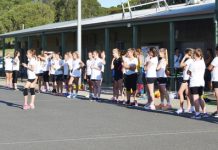 LOCAL netball star and Melbourne Vixens listed player Emily Mannix took Drysdale senior netballers through their paces last week at a speical training session. The...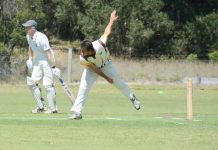 By MARK HEENAN BARWON Heads inflicted a 174-run defeat over Drysdale in their two-day A Grade game to end the Hawks' season with a loss...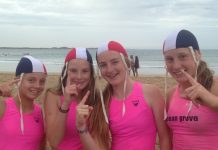 Compiled by Andrew Philp DRYSDALE'S Saint Ignatius College star surf lifesavers were put to the test with endurance, strength, speed and agility in a...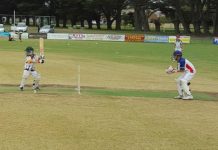 Compiled by Aaron Malcolm DRYSDALE junior cricket is about to wrap up for another season with all teams into their final week of games. Both...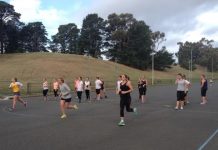 THE Drysdale Netball Club cannot wait to kick off the 2016 season. With A Grade coach Leah Wilson at the helm and also overseeing...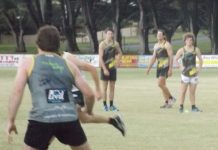 By MARK HEENAN DRYSDALE Football Club recommenced its pre-season training following the Christmas and new year break last month with a series of gruelling fitness...