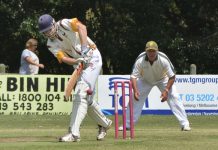 By MARK HEENAN DRYSDALE Cricket Club's A Grade finals hopes are still alive after a superb unbeaten century from Jason Malcolm during his side's resounding...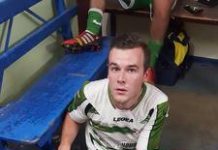 Compiled by Ben Hancock DRYSDALE Soccer Club was pleased to see four familiar faces participating in the Geelong-based Morris Finance Cup competition recently. Hayden Reed... By MARK HEENAN DRYSDALE Recreation Reserve will be renamed Mortimer Oval until 2018 after a lucrative deal was struck with the local independently owned petrol...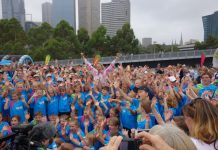 THRILLED Drysdale Tennis Club youngsters were invited to participate at the Australian Open ANZ Tennis Hot Shots Day at Melbourne Park last month. Drysdale was...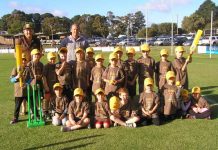 Compiled by Aaron Malcolm THE Mighty Hawks junior cricket starter program was back up and running last week with eager local juniors keen to get...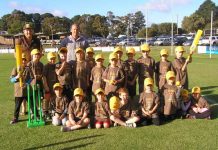 DRYSDALE Cricket Club commenced its Mighty Hawks starter junior cricket program in November. Up to 30 young enthusiastic cricketers - boys and girls aged...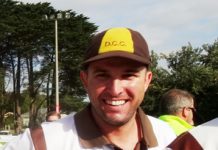 By MARK HEENAN DRYSDALE cricketer Nick Hallam smashed a brilliant hundred in the Hawks' Twenty20 victory over Portarlington on Tuesday 17 November. Hallam hit a...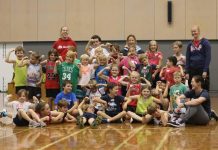 Bellarine Peninsula Basketball Association is running a holiday hoops camp for children aged 5 - 12 years of age who are either new to...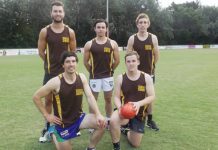 By MARK HEENAN Drysdale Football Club unveiled five new recruits at Hawks' pre-season training last week. New recruits include Drysdale playing assistant coach...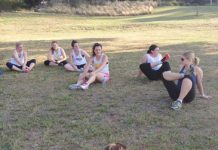 NEW Drysdale Netball Club coach Leah Wilson put her enthusiastic Hawks netballers through their first testing pre-season session at The Dell in Clifton Springs...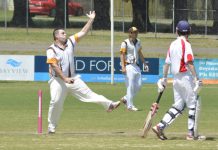 By MARK HEENAN DRYSDALE Cricket Club A Grade re-ignited their 2015/16 season with a convincing 98-run win over undefeated BPCA ladder leader Ocean Grove on...